Denture clinic
Solutions Sourire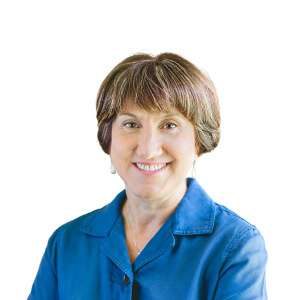 NOW 2 CLINICS FOR 2 TIMES MORE SMILES!
It's official! A second clinic located in Chomedey is now opening and welcoming Laval residents and their neighbors from Ahuntsic, Saint-Laurent, Bois-des-Filion, Blainville, Sainte-Thérèse, and Rosemère. In fact, the clinic will service all residents of the North Shore.
In light of the overwhelmingly positive response from clients and in order to better meet growing demands, Ms. Popova has formed a second team for the Chomedey clinic. The new team is comprised of caring, highly qualified and responsible professionals who share the values that have earned Smile Solutions so much success for over 15 years.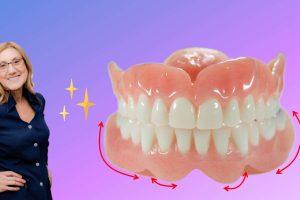 Are you having problems with your lower prosthesis? You're not alone Other patients also report that their complete ...
Faustin Bouchard
2023-02-01
Je suis vraiment content d'avoir découvert cette clinique dentaire de Laval. Stefka est vraiment attentionnée et professionnelle. Je la recommande chaudement.
Micheline Daigneault
2023-01-03
Excellent service, professionnalisme impeccable, je vous le recommande fortement. Les prix sont compétitifs, vous ne vous tromperez pas, le service après vente est également 5 étoiles.
Mon épouse et moi avons consulté Mme Popova pour des prothèses complètes. Le résultat est très réussi et nous recevons des compliments au sujet de nos prothèses. Mme Popova est consciencieuse, disponible et très professionnelle. Merci Mme Popova
Ms. Popova is a professional and caring person. In the time of covid, you couldn't find a better clean place to have work done. You always have a good feeling when leaving the office that you've been given dental care with your best interests in mind and that you've received the best treatment possible.
Normand Berthiaume
2022-01-27
Accueil chaleureux, rapidité d'exécution pour faire les prothèses, prix compétitifs, service après fabrication rapide, ajustement fait efficacement, une clinique à recommander,
Très satisfaite des services professionnels reçus de madame Popova lors de ma visite à la clinique. Elle a refait pratiquement ma gencive inférieure avec une prothèse à base molle. L'ajustement est parfait et je peux manger enfin sans difficulté tous les aliments que j'aime. Merci beaucoup pour les bons services et je vous souhaite de continuer à faire bénéficier tous vos prochains patients de l'importance de mastiquer de bonne façon. Au plaisir!
Un service très professionnel. Le résultat est impeccable! Je recommande fortement!
Je suis extrêmement satisfait de la nouvelle technique pour le remplacement de la base molle de la prothèse inférieur. Un peu plus long pour la prise de l'empreinte. Par contre aucun ajustement n'a été effectué contrairement à l'ancienne méthode.
Vraiment bon service,,, rapide et efficace!!