The BPS * prosthesis is a dental prosthesis that allows you to eat comfortably and speak confidently. It represents a new alternative for patients who can't have a prosthesis on dental implants. The natural appearance of BPS prostheses gives patients a reason to smile.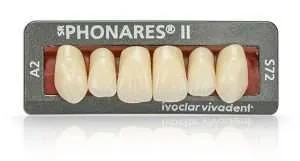 The high quality of this type of prosthesis is guaranteed by the use of very reliable prosthetic Ivoclar Vivadent products by a dental professional who holds the BPS certification. In addition, the denturist Stefka Popova has integrated the BPS technique into her practice after following the BPS training in 2010 in Liechtenstein.
BPS prostheses are fabricated by using three essential elements. The first is the use of the prosthetic teeth of the company Ivoclar-Vivadent. The patient has a choice between the classic shape of Vivodent PE and the new shape of Phonares II. Regardless of the series, all Ivoclar-Vivadent prosthetic teeth have a natural appearance. Their morphology facilitates the chewing of food, and their color is aesthetic and stable. Moreover, the surface of the teeth is very resistant to abrasion and wear.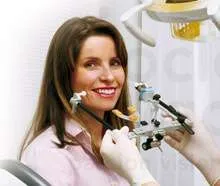 Secondly, the set-up of the prosthetic teeth is made by using the Stratos 300 articulator in the laboratory. This type of articulator imitates the natural movements of the jaws.
The last essential component of the BPS system is the denture processing, which uses the SR Ivocap technique or Ivobase injection to precisely mold the prostheses.
BPS is the only technique that allows high precision, from taking impressions in the mouth at the first appointment, until the delivery of the BPS prostheses at the last appointment. Consequently, the prostheses obtained are perfectly adherent in the mouth, which guarantees complete comfort and superior stability compared to conventional prostheses. The aesthetics of the product are considerably closer to the natural dentition, and the expectations of the patients are completely satisfied.
You deserve the best for your health. Dentistry experts from the Denture Clinic Solutions Sourire offer you a perfect BPS prosthesis service of exceptional value. Call now to reserve your consultation!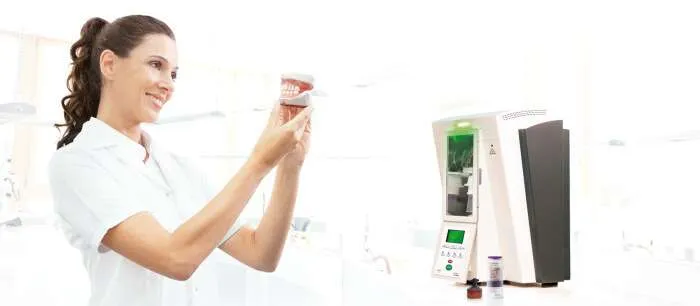 * This type of prosthesis is a registered trademark of Ivoclar-Vivadent. BPS – Bio-functional Prosthetic System.
http://www.ivoclarvivadent.us/