Denture emergencies and repairs
*We offer services during evenings and weekends.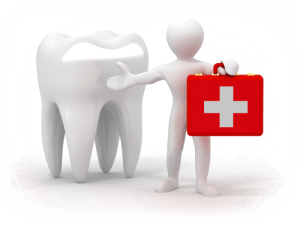 Fracture of one or more prosthetic teeth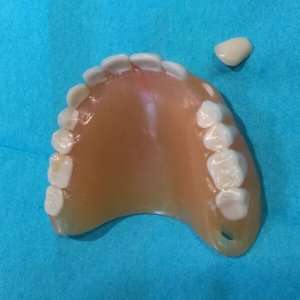 Crack or fracture of the base of the prosthesis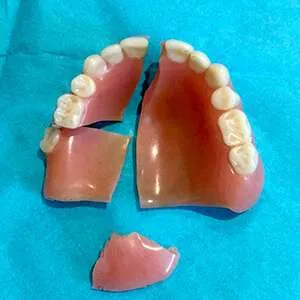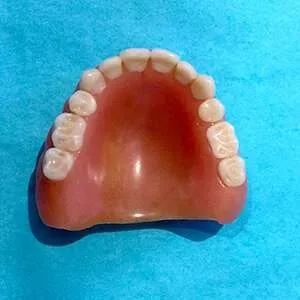 Brake of the metallic partial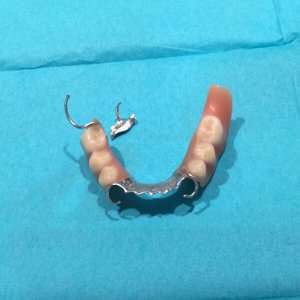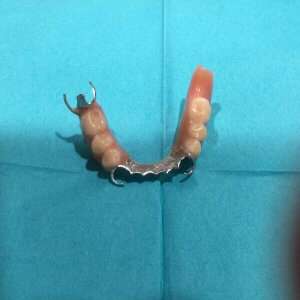 A chipped prosthetic tooth (a broken tooth with a rough surface and a less aesthetic appearance)
Fracture of one or more prosthetic teeth
Crack or fracture of the base (pink) of the dental prosthesis
Breaking of the hook or chassis of a metallic partial
You have dropped your prosthesis? Or a tooth from your denture is broken or even missing after eating something hard? No need to panic, we can help you!
In the case of an accident, the prognosis of the repair of the dental prosthesis could be carried out in our laboratory in one hour. Call us for an emergency appointment!
Similarly, a chipped tooth can be polished or replaced with a new tooth of similar color and shape.
When a break occurs simply during eating an ordinary meal, several questions can arise. Is the prosthesis recent and well adjusted? Or does it date from the previous decade and is no longer suited to the underlying tissues?
When similar incidents happen to you, the repair is possible with a relining (reline) of your denture base, which will be performed within 24 hours.
Our denturist will take a new impression and complete the relining to extend the life of your dental appliance. Even better, our clinic could make you a new prosthesis very quickly with excellent aesthetics and superior quality.
In the case of metal breakage, repair may require a more specialized technology such as laser welding. In this case, it could take more than a day.