A complete denture is recommended for people who need to replace their natural teeth. It is made with pink color resin or acrylic to imitate the gums. Unlike natural teeth, the choice of color and shape of the teeth are crucial. You will also have an aesthetic trial of the future prosthesis to ensure that it matches your face.
Suction prostheses stabilize the complete lower prosthesis, known to be generally very unstable. To achieve this suction and thus stability, we use precision techniques to profile the movements your mouth makes when we design the shape of the prosthesis.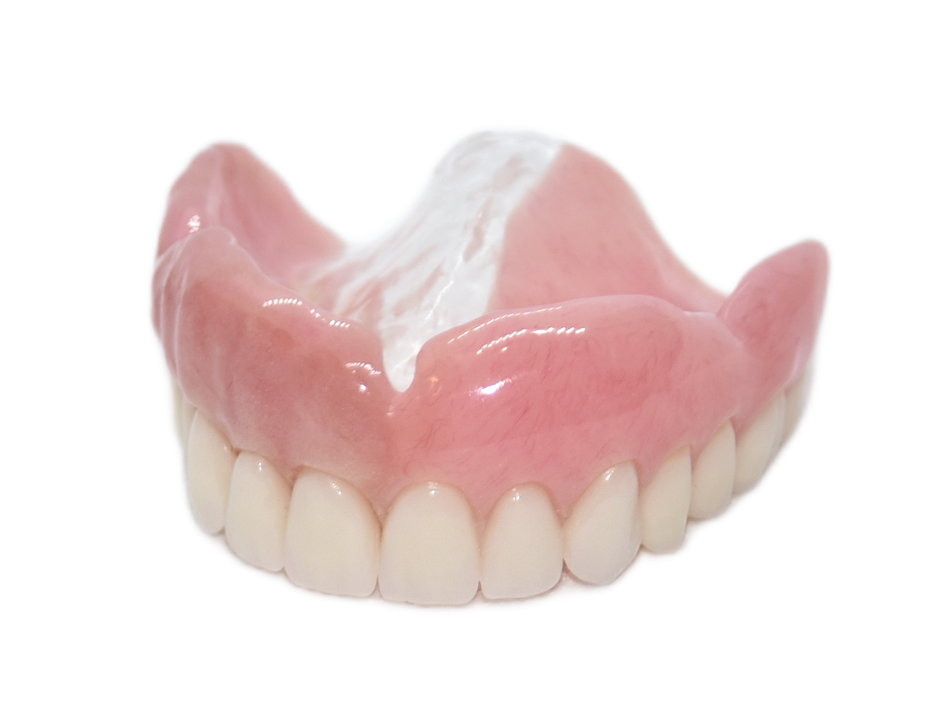 Denture over dental implants
If you have no remaining natural teeth or you have a few but they are no longer healthy and functional, you can opt for a denture over dental implants. The denture stays tightly in place and is easily removable when you desire. Several options to attach the denture onto implants are available: locator, ball, and barre. This type of dental restoration provides functionality that is similar to natural teeth and guarantees a superb appearance. The procedure is offered to you in collaboration with professionals in dental implantology.
Ms. Popova works closely with renowned dentists and medical specialists in the field of oral and maxillofacial surgery. This professional collaboration allows her to offer her patients comprehensive and personalized dental care which benefits from the expertise and experience of these specialists.
Together, they work as a team to ensure optimal results and complete care for each patient's needs.
They are the best prosthetic solution that exists today. The level of comfort of this type of restoration is equivalent to natural teeth. The natural and aesthetic looking prosthetic teeth are placed on a structure that is minimal yet strong and durable. By choosing this type of prosthesis, you will benefit from more space in the mouth, as well as no bulk for the palate or the tongue. In addition, you will no longer forget, lose, or break your prosthesis.
Two fixed prosthesis options exist:
When you choose this type of restoration, you will feel that your teeth have grown back. Once it is done, you will need to brush and clean your dentures like natural teeth. Only a licensed professional can unscrew the denture.
Restoration can be built on a structure with attachment. In this way you will get comfort and stability yet will still be able to easily remove the dentures for daily hygienic maintenance.
The partial denture is a removable appliance that allows the replacement of two or more natural missing teeth in order to improve speech, chewing, and appearance. A distinction is made between two main types: acrylic partial and metal partial. The metal used in our practice is titanium, which is lightweight, resistant, and biocompatible.
Is your denture broken or a tooth is missing? Call us and we can restore it with care. We specialize in fixing broken teeth and replacing missing teeth with prosthetics.
Denture Reline and Soft liner
If your denture doesn't fit anymore because you have lost weight or your gums have changed during the last few years, it should be adjusted by adding some pink material called reline. In addition, we can add a cushion called a Soft liner to decrease pressure and expand comfort on the bottom. This soft material is also porous, which allows it to adhere better to the gums and improve stability.